Business Traveling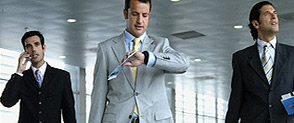 Norstar Tourism - quality orientation The Customer Service Department operates as a liaison between the customers and the company, as well as the company and its providers. Using always our customers' feedback as our guide, we verify that their needs have been fully covered and proceed to the necessary corrective actions, wherever it may be necessary. A key to our successful course is the selection of reliable providers and strict evaluation of all our partners on constant basis.
more
Bonus Club

Gather bonuses from travel services you use (air tickets, hotel reservations and car rentals) and win free weekends at selected hotels.
Click here to learn how many points you gather for every travel service you use and start collecting.
Incentives
-
Conferences
- Events

INCENTIVES

Norstar Tourism is an expert in this sector. We organize trips that promote personal relationships, team spirit and cooperation, as well as motivation trips that reward productivity and professionalism.

more



CONFERENCES

Norstar Tourism maintains a dynamic presence in the field of conference tourism. Well informed about conference centers all over Greece and abroad, we offer a wide range of choices, according to the particular needs of our customers.

more

EVENTS

Business meetings, press conferences, workshops, various celebrations and all types of events are professionally organized by the experienced Norstar event organizers.

more