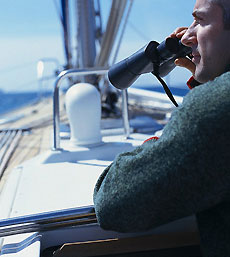 Yacht Chartering is the main activity of Norstar Yachting and comprises of two branches: Services to Charter Brokers Abroad and Services to Greek Charterers.
Services to Charter Brokers Abroad
Our attention is focused on chartering crewed yachts in Greek waters and the Eastern Mediterranean.
This is the area we know most, and we know it well. Needless to mention again what has been abusively repeated in brochures and websites, praising the hundreds of inhabited islands, the myriad of islets scattered throughout this part of the world. Indeed, cruising the Greek Archipelago and the Coasts of Asia Minor means sailing on the paths of ancient civilizations. We want only to stress that this uniqueness is due to the beauty of the sea, combined with the alternation of islands and shores marked by over five millennia of a rich and varied history. But one should not minimize other important factors, such as safety, hospitality and a well-established infrastructure of specialized services for yachts.
Greece is the only country in the world that has developed and implemented, as early as 1976, a specific law regulating the entire spectrum of professional activities related to yacht chartering. Special motivations for those registering their yachts under the Greek flag resulted in a boom of this specialized tourist activity. The 22 Greek-registered yachts of 1975 have become, thirty years later, an impressive fleet of some 600 crewed yachts and of over 3,000 smaller yachts chartering on a bare-boat basis.
Recently, Greece has aligned its yacht chartering legislation in keeping with the spirit of directives from the European Union.
Although this is not the proper space for analyzing the prevailing legislation, you can be certain that we understand all the particulars of the Greek law and that, when arranging a charter with us, whether booking a Greek or a foreign-registered yacht - cruising in Greek waters or beyond - it will always mean abiding by local and international regulations. Your client's interests will be fully protected not only by the use of a MYBA* Memorandum of Agreement, but also by the legislation of Greece.
We do not solicit business from individual clients, nor do we advertise for direct booking; we are not in competition with the charter agents abroad and the axiom: Your client will remain your client, is not a mere publicity motto.
So, if the reader of this Internet page were a candidate charterer, we would advise him to consult his Travel Agent or a specialized Charter Agent in his hometown. Do not be lured by the promise of a return commission... You need a Charter Broker at home in the same way as he needs a Local Agent on the spot. Their cooperation is your assurance, your ultimate guarantee that you are getting the best for the money you are paying and that you are well protected. And remember that chartering a yacht is a highly specialized and intricate process that is in no way limited to only getting the right yacht and signing a contract.
Services to Greek Charterers
Norstar Yachting caters also to the needs of Greeks and of foreign residents in Greece wanting to charter a yacht. We are addressing Greek Travel Agents who may have such a clientele thinking of chartering a yacht in Greece and/or Turkey.
Through a network of selected collaborators on the Dalmatian Coast, Italy, the South of France and Spain, we can also arrange yacht charters throughout the Mediterranean and the Caribbean. We know well all these destinations.
However, the Greek islands and the Turkish coasts fall most within our priorities.
N.B.: Although our main charter activity rests with crewed yachts, we have for those sailors who may enjoy a self-sail experience a list of recommended, high standard sailing yachts, chartering on a bare-boat basis.
* Norstar Yachting supports the use of a MYBA (Mediterranean Yacht Brokers Association) contract.